Connah's Quay Nomads defeated Northern Irelands Cliftonville 1-0 in a pre season friendly held at Airbus' Hollingsworth Group stadium on Saturday afternoon.

A solitary 66th minute header from Conor Harwood was enough to give Nomads the win in what was an effective pre season workout for Andy Morrison's team.

The game was the second of Nomads' pre season campaign, but their first since finding out they would facing Scottish Premier Football League outfit Kilmarnock following the Europa League first qualifying round draw in Nyon.

Their opponents were also preparing for European action, with the friendly proving the perfect practice for Paddy McLaughlin's men, as they were drawn against Nomads' JD Welsh Premier compatriots Barry Town United in the preliminary round, which is due to commence this coming Thursday.

Nomads enjoyed a lot of possession in the opening stage of the game, with Declan Poole running into the area from the right wing and firing a shot wide with four minutes played.

Jamie Insall soon followed up just two minutes later with a shot of his own which also went wide of the visitors goal.

With 10 played, the Nomads again made a good move into the Cliftonville end when after an interception from Harrison, Callum Morris played a cutting through ball to Declan Poole whose low cross was cleared away despite going close to the goal line.

Cliftonville began to attack the Nomads' area in the 12th minute, with a low and powerful effort from the edge of the area being held by Lewis Brass.

The Northern Irish side began to grow into the game, evening out the share of possession to settle the encounter down as it approached 20 minutes played.

But in the 22nd minute, a Farquharson long throw in caused problems in the Cliftonville area when it was flicked on by Bakare and fell to Insall, who with his back to the goal turned to shoot narrowly wide.

Following a drinks break just before the half hour mark, the game continued to play as before with both teams going against each other to try and break the deadlock.

With 35 minutes gone, Cliftonville were playing a lot of their football in the Nomads' half, but with seldom chances on goal thanks to Nomads' rigid defensive line which included new signing Callum Roberts and Danny Holmes.

In the 43rd minute, a Cliftonville forward broke through on goal, but with a number of white shirts quickly surrounding him, his effort deflected off John Disney and went safely back to keeper Lewis Brass.

Half time was called with the score still locked at 0-0 after what had been a competitive encounter so far.

The Nomads came out unchanged at the restart, and played out a largely even opening to the second half.

In the 53rd minute, from a John Disney free kick inside the Cliftonville half, two corner balls were forced by Nomads, with the second going to Callum Morris who at close range was in a good position to shoot, but couldn't get full control of the ball.

And as the pre season friendly approached 60 minutes of play, Cliftonville took a corner of their own which went close, but was cleared away.

Andy Morrison then rung the changes, with Michael Bakare replaced by youth graduate Conor Harwood, and Farquharson making way for a trialist.

It was a substitution that would pay dividends, as in the 66th minute Harwood rose up in the Cliftonville area to head Nomads in front via a good corner ball from Roberts.

Following the opener, Harwood was leading the line as Nomads looked for a second, with Cliftonville going on dangerous runs into the Connah's Quay area in their campaign for an equaliser.

A further change in the 75th minute saw Jamie Insall come off in place of a trialist, who joined the Nomads' attack which was gunning for another goal to keep a tenacious Cliftonville outfit at bay.

With 80 minutes played there was no sign of the game slowing down, with Lewis Brass coming off his line to make a great save to deny a Cliftonville forward who had gone clear on the home goal.

Connah's Quay did well to hold off their opponents for the closing stage of the game, passing well and keeping their trademark defensive shape solid to see out the encounter.

Nomads' final substitution saw another academy graduate turned first teamer Tom Weir come on in place of Declan Poole.

Full time confirmed the Nomads' friendly victory, which had proven another successful pre season game in the build up to their big Europa League clash with Kilmarnock on 11 and 18 July.

They now move onto their final pre Europe fixture, which sees them travel to Cork to face Aberdeen at the Fota Island Resort next Saturday.
---
Match report by Will Catterall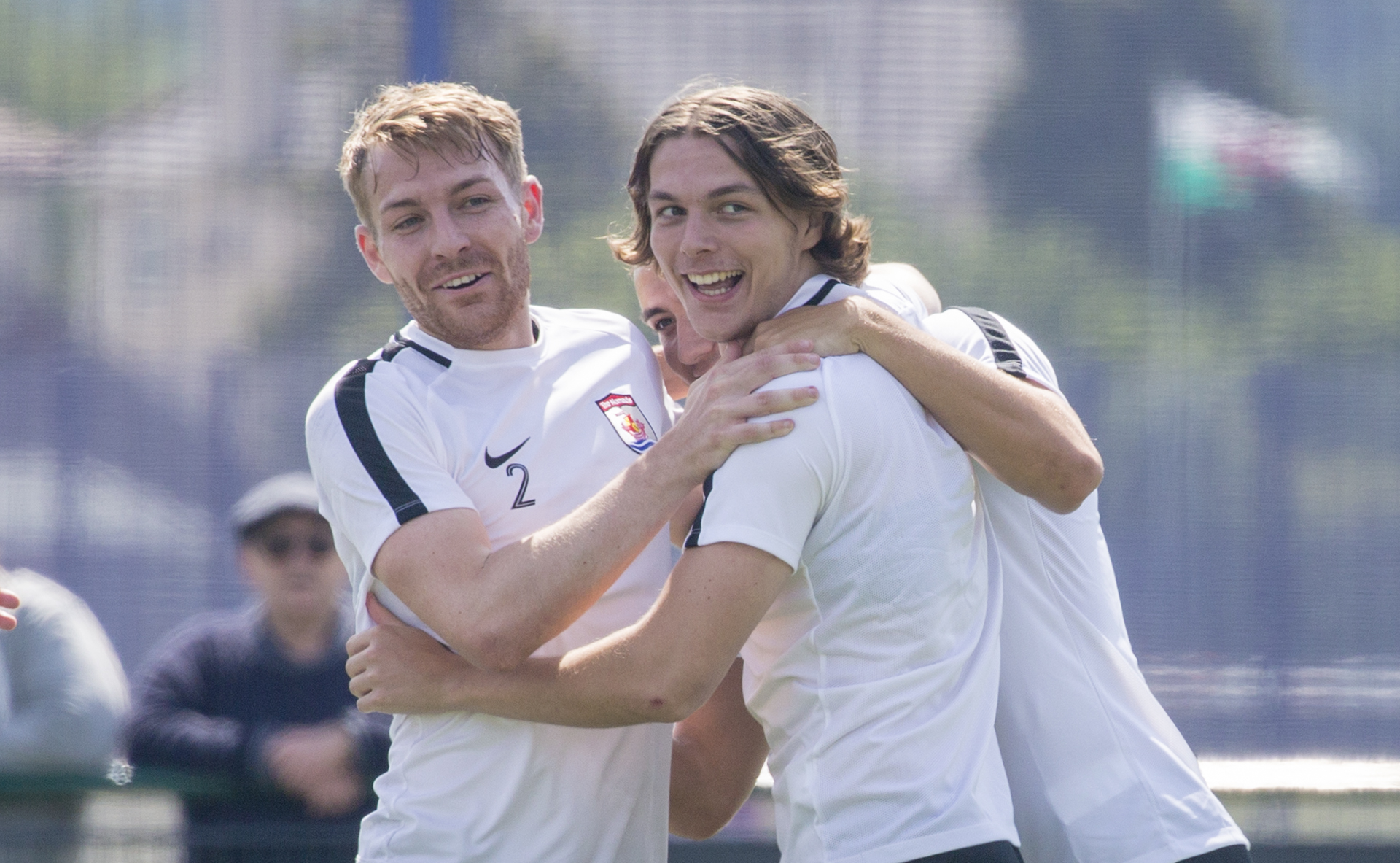 Conor Harwood is congratulated following his match winning header | © NCM Media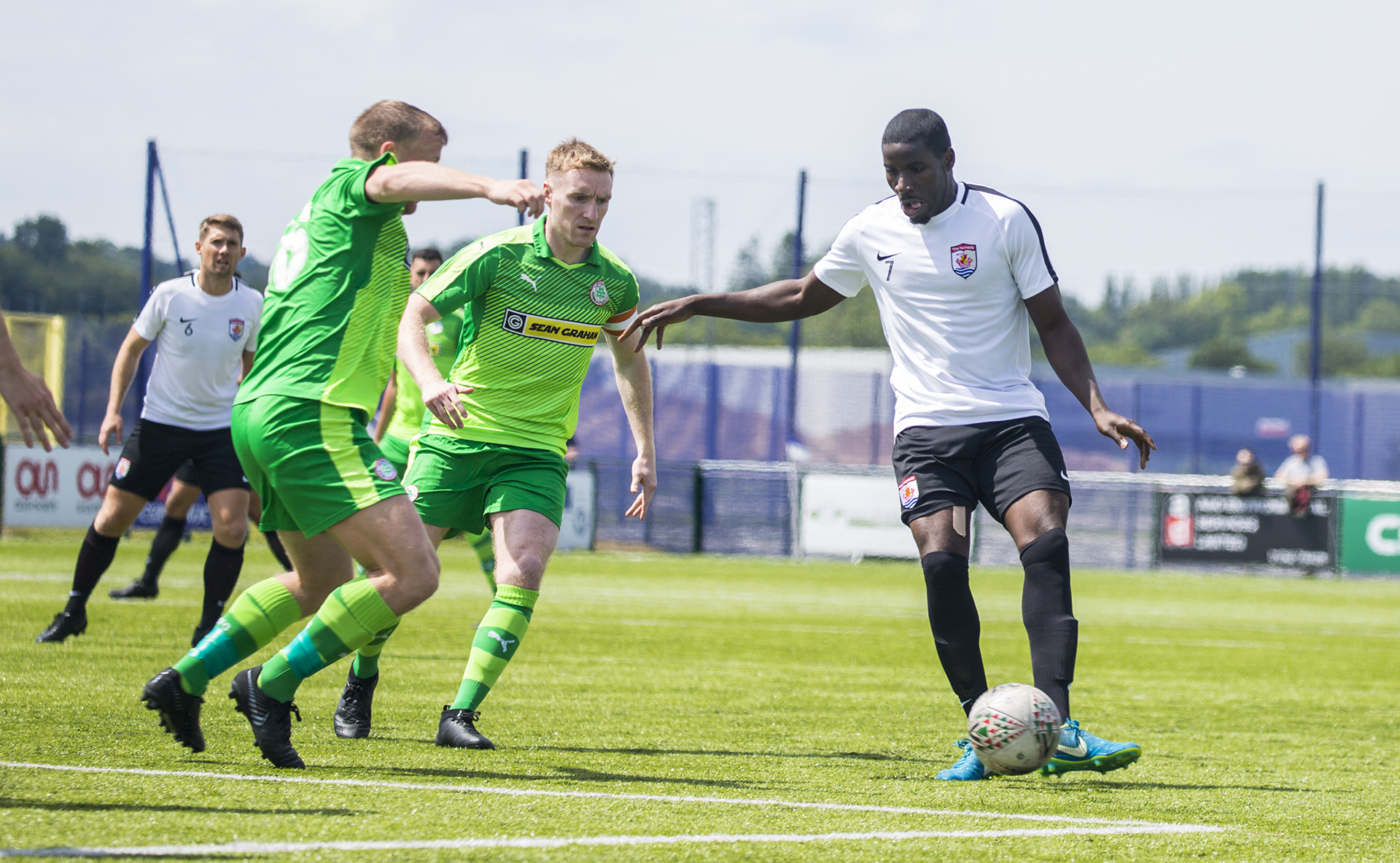 Michael Bakare goes on the attack | © NCM Media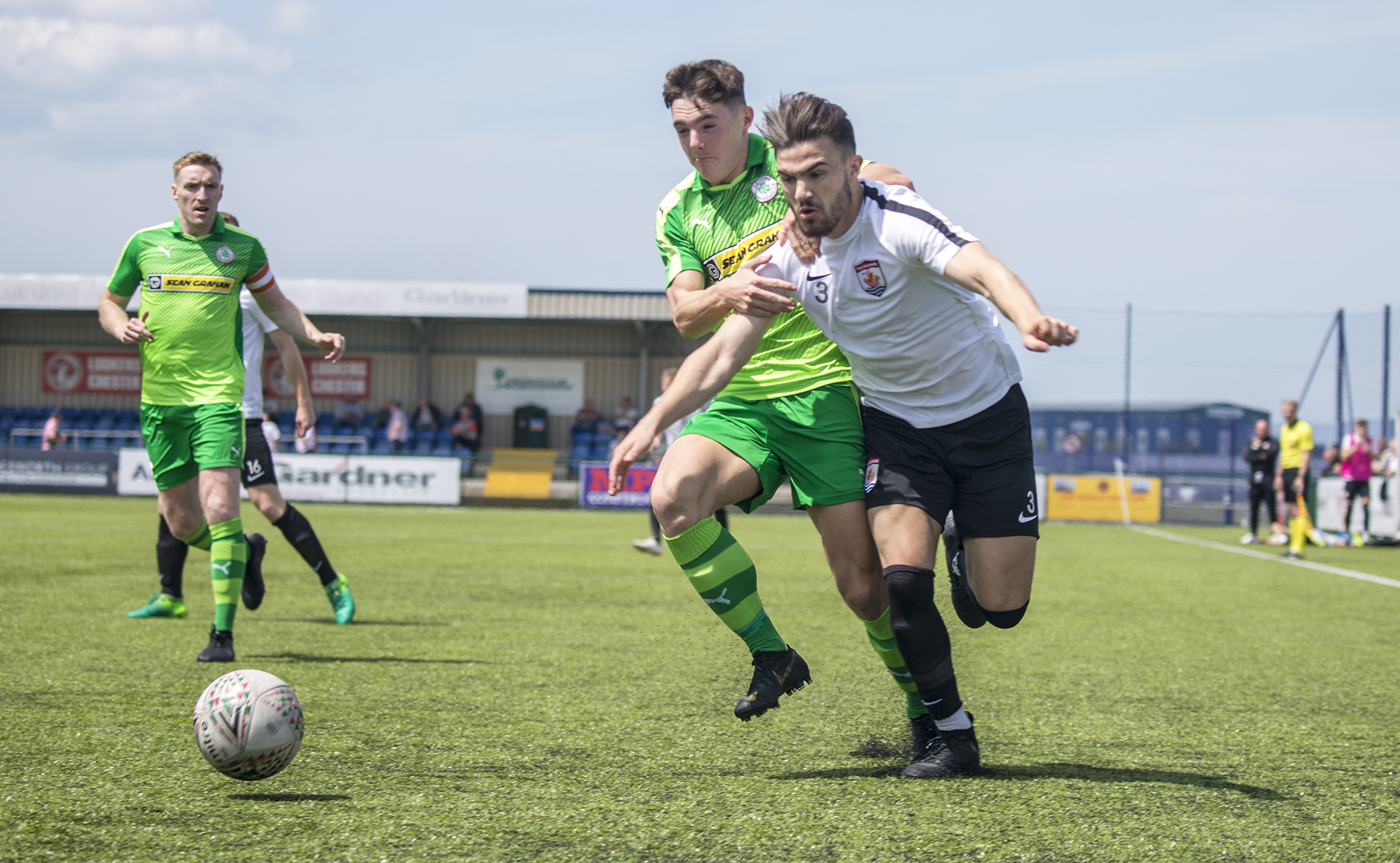 Callum Roberts gets behind the Irish backline | © NCM Media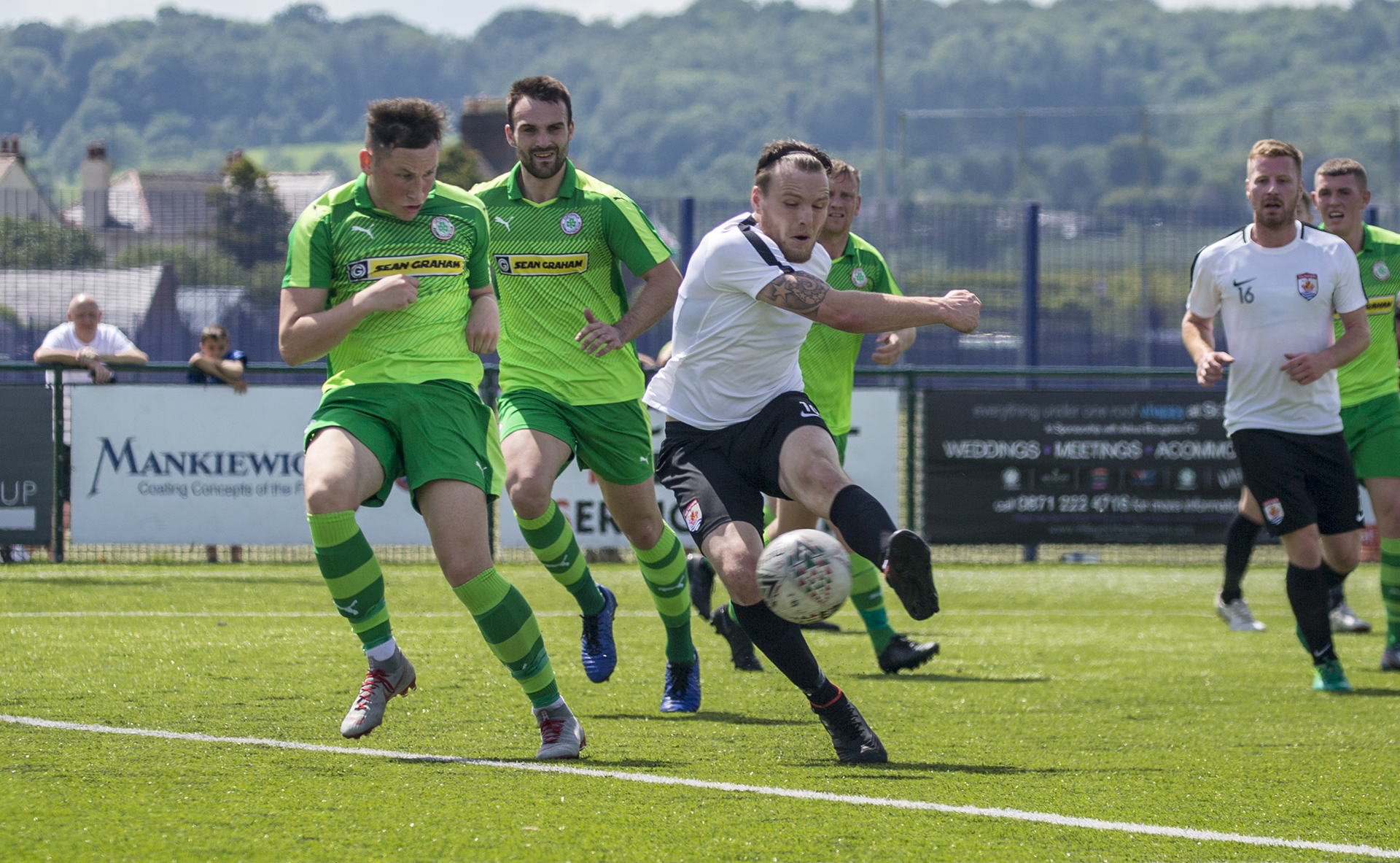 Jamie Insall goes close with a second half effort | © NCM Media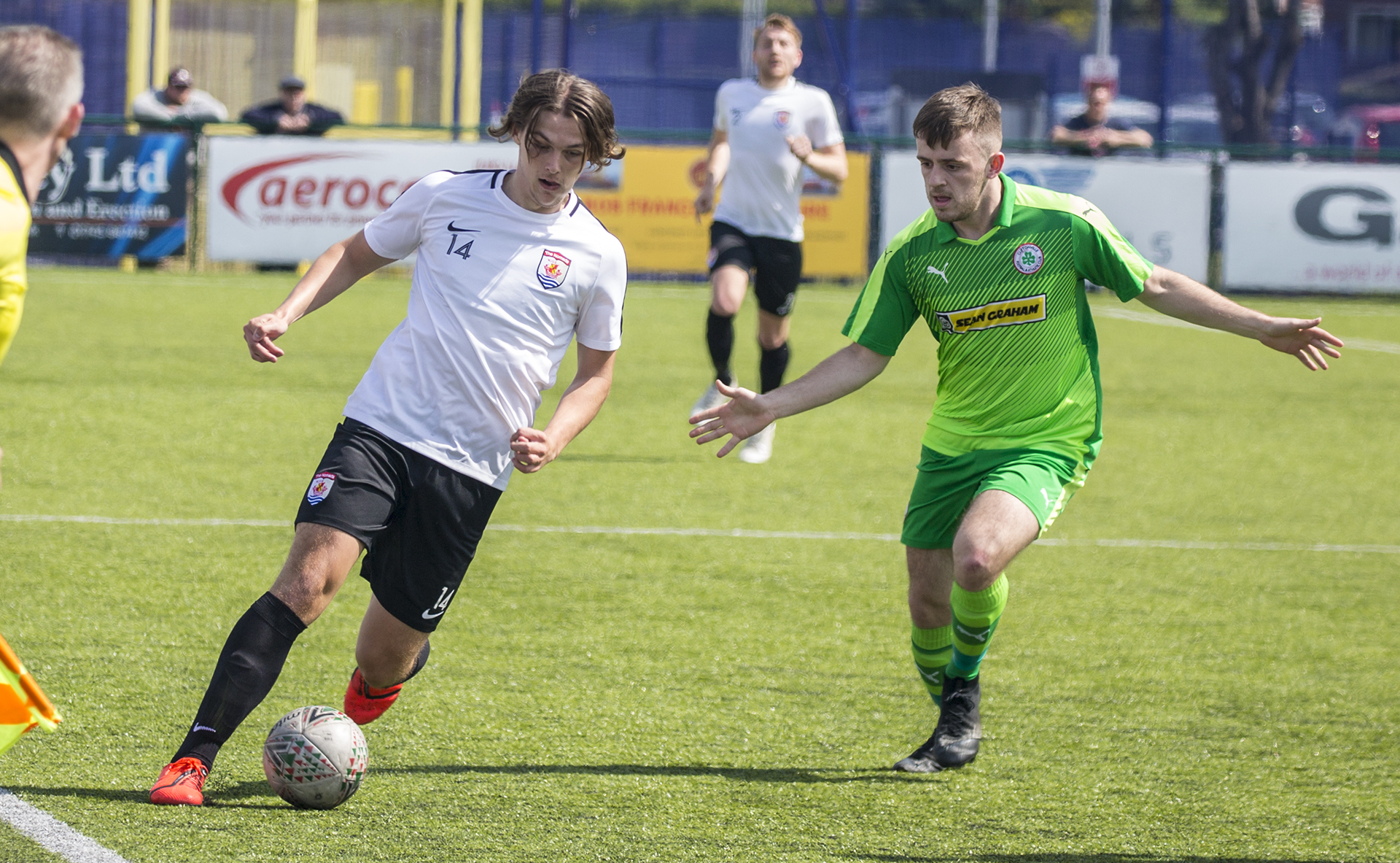 Conor Harwood impressed during his substitute appearance | © NCM Media