Connah's Quay Nomads made it to eight games unbeaten in the JD Cymru Premier on Sunday afternoon with a 3-1 win over Penybont.

A brace from Jamie Insall in the 11th and 64th minutes, plus a Callum Morris penalty in the 46th, sent Nomads 3-0 up, before a Kane Owen free kick deflected off Lewis Brass to hand Penybont a consolation goal on 74 minutes.


Jamie Insall sent Nomads ahead early on
Nomads dominated much of the game with attacking play
Morris and Insall goals confirmed Nomads win in second half
Nomads go third and are unbeaten this season so far
The game followed a period of travelling for the Nomads, as they had headed to Newtown and Guilsfield during the past fortnight, drawing in a JD Cymru Premier game with Newtown 1-1, and defeating Guilsfield 5-3 on penalties after a 1-1 draw.

Andy Morrison made five changes from that game, reintroducing Michael Bakare, Danny Holmes, Jay Owen, Callum Roberts, and Michael Wilde to the starting eleven whilst the likes of Nathan Woolfe and Kris Owens were named on the bench.

Morrison's counterpart Rhys Griffiths named a line up including James Saddler, Matthew Harris, and forward Keenan Patten.

The game began with both sides adapting to wet and windy conditions which added more speed to the ball as it travelled across the Deeside pitch.

Penybont were the first side to get a shot on goal, as a free kick in the 1st minute went towards Lewis Brass who pushed the effort above his goal, with the resulting corner cleared by Nomads.

Connah's Quay soon began to create chances of their own, using the long throw ins of Priestley Farquharson to cause problems in the Penybont area.

In the 9th minute, Nomads won a free kick close to Penybont's right corner flag, but Bakare's delivery saw it swing out for a goal kick.

But Jamie Insall returned to the final third in the 11th minute, and made no mistake in front of goal after some cutting play from Nomads. He found himself with the ball on the edge of the six yard box, and connected the strike with his laces to send it past keeper Rhys Wilson.

Boosted by their opening goal, Nomads kept the pressure on Penybont, with a Bakare cross in the 18th minute rolling across the six yard box with no red shirt available to send it goalwards.

In the 19th minute, a dead leg injury forced Danny Harrison to end his game early, with John Disney coming off the bench to replace him.

The next phase of the JD Cymru Premier clash saw Nomads play much of their football in the Penybont half as they hunted a second goal. They came against a determined Penybont side, with John Disney and George Horan having efforts blocked in the 23rd and 26th minutes respectively.

In the 27th, following a corner kick taken by Bakare, the spectacular nearly paid off for Wilde, as he sent a well taken bicycle kick towards goal only for keeper Wilson to catch it low near his right post.

Within the Nomads' disciplined defence, Priestley Farquharson was using his strength and athleticism to get a goal, pushing up the right wing to send crosses and throw ins into the Penybont area.

Despite dominating the end of the first half, the Nomads went in at half time leading by one goal to nil, knowing the importance of adding to their tally to secure a result.

And they didn't have long to wait until their second goal, as after the restart they won a penalty for a foul on Jamie Insall.

Nomads' nominated spot kick taker, Callum Morris, stepped up and drove the ball into the bottom right corner to make it 2-0 to Nomads after 46 minutes.

Morris' penalty did little to stop Nomads' push for further goals, with some great attacking moves started by the likes of Holmes, Disney and Roberts helping push Connah's Quay into the Penybont final third. In the 58th, Holmes played a good pass to Morris in the midfield, who in turn set up Bakare, who was tackled on the edge of the area before he could get a shot away.

In the 62nd, Insall was looking for his brace, going one on one with the keeper only to see the offside flag go up against him.

But two minutes later, he found himself in the same position, and with no offside flag in sight, he scored an almost identical goal to his first to secure his much sought-after brace.

With 20 minutes to play, Andy Morrison made his second change, replacing Michael Wilde with Conor Harwood who joined the Nomads' constantly busy attacking line.

In the 74th minute, Penybont earned a consolation goal thanks to a Kane Owen free kick, which floated towards goal from around 30 yards out, hitting the crossbar and deflecting off the back of Lewis Brass to go in.

The goal did little to interrupt the game's flow however, as Nomads continued to dominate play with moves in the Penybont half. They then made a substitution in the 79th, bringing off Jamie Insall to introduce Nathan Woolfe.

Woolfe found himself on corner taking duties, sending an 82nd minute kick towards Bakare in the Penybont area who was dispossessed by a huddle of four defenders.

Connah's Quay continued to look for another goal right until the end, going closest in the 89th when a Bakare cross went glancing across the face of keeper Wilson's goal.

After three additional minutes of injury time, Nomads' win was confirmed to send them third in the JD Cymru Premier, and see them extend their unbeaten run to eight games in the league and 11 in all competitions.

They now move onto an away fixture against Carmarthen Town on Saturday 5 October for a 2:30pm kick off at Richmond Park.
---
Match report by Will Catterall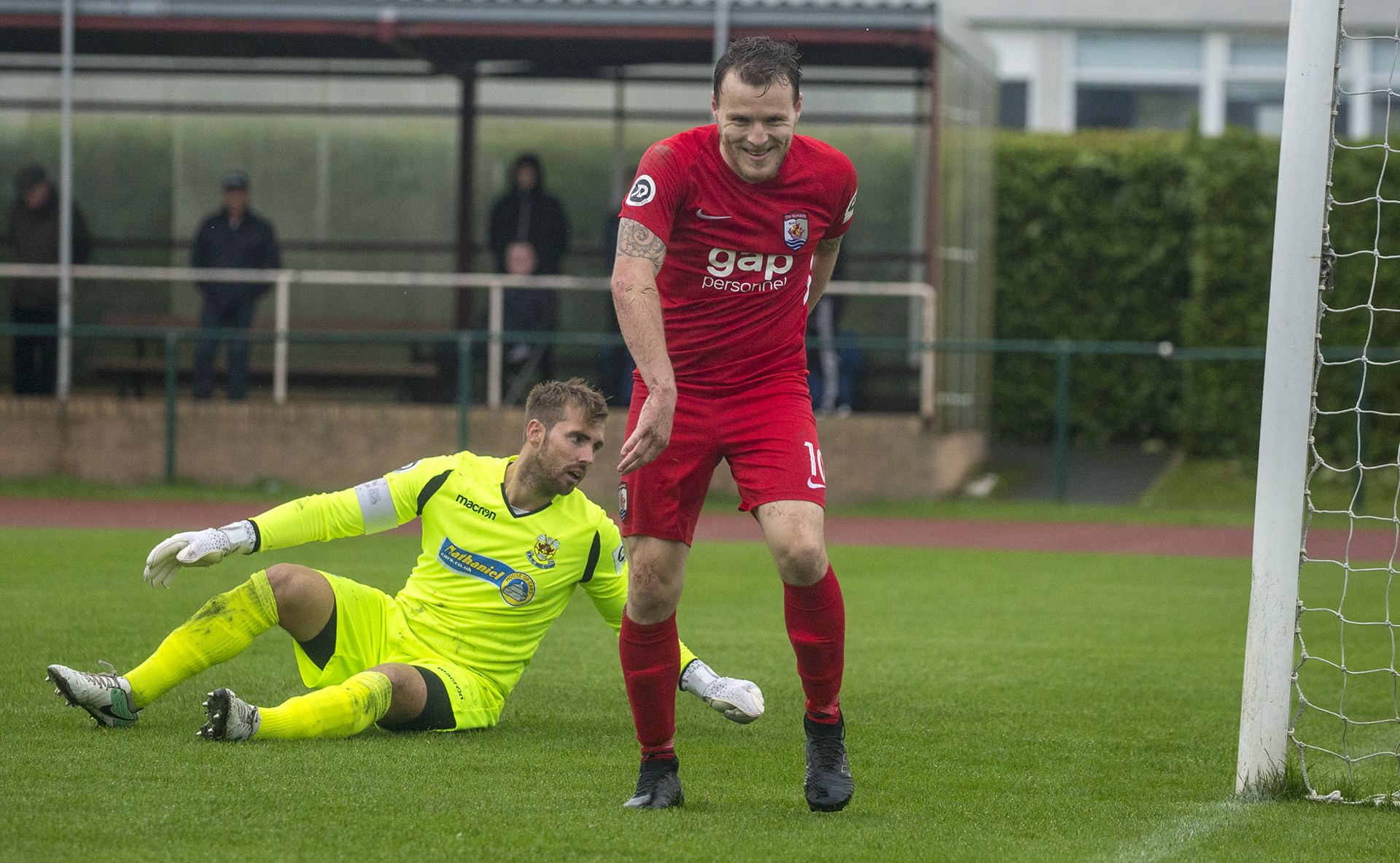 Jamie Insall celebrates his second goal of the game | © NCM Media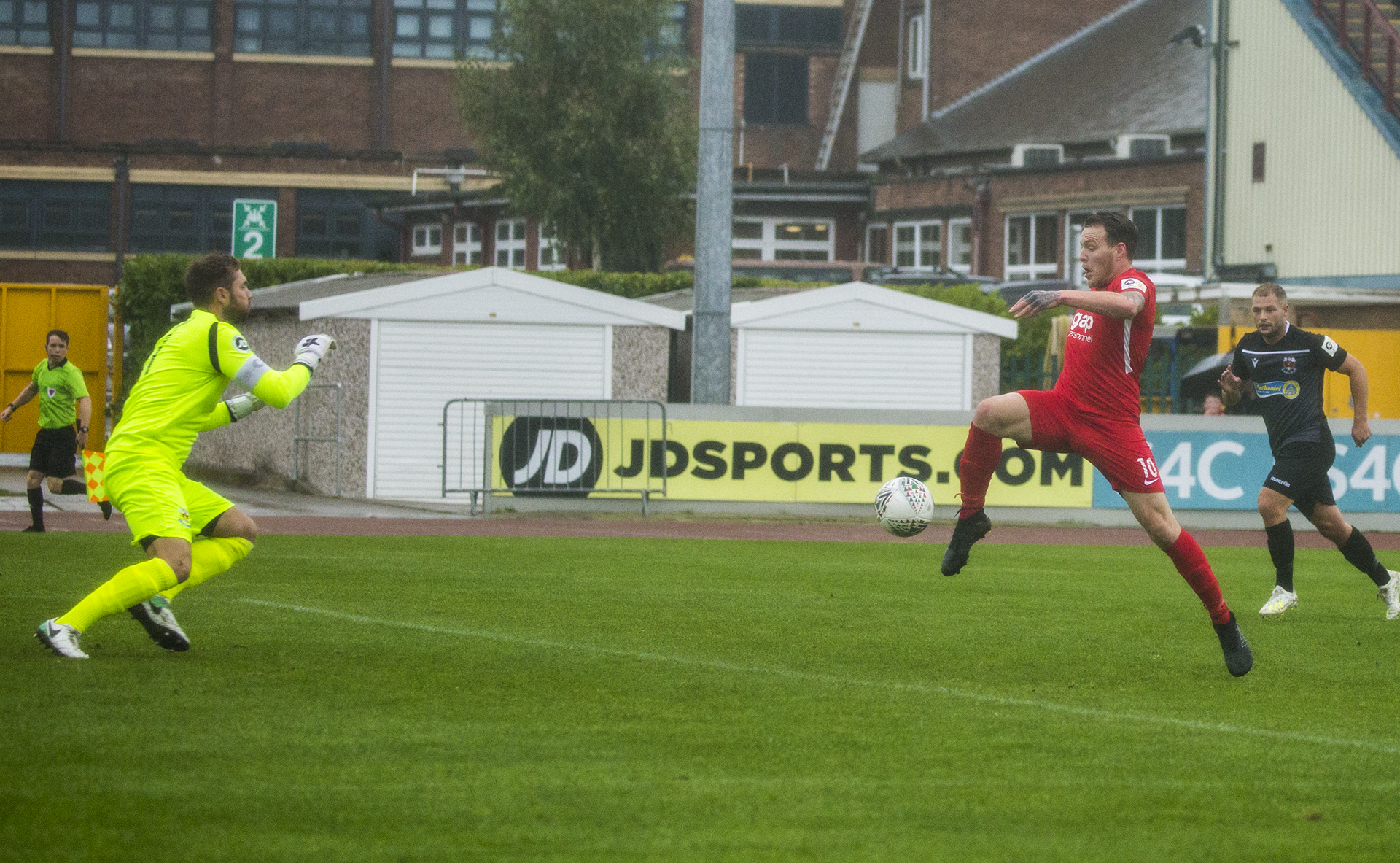 Jamie Insall opens the scoring | © NCM Media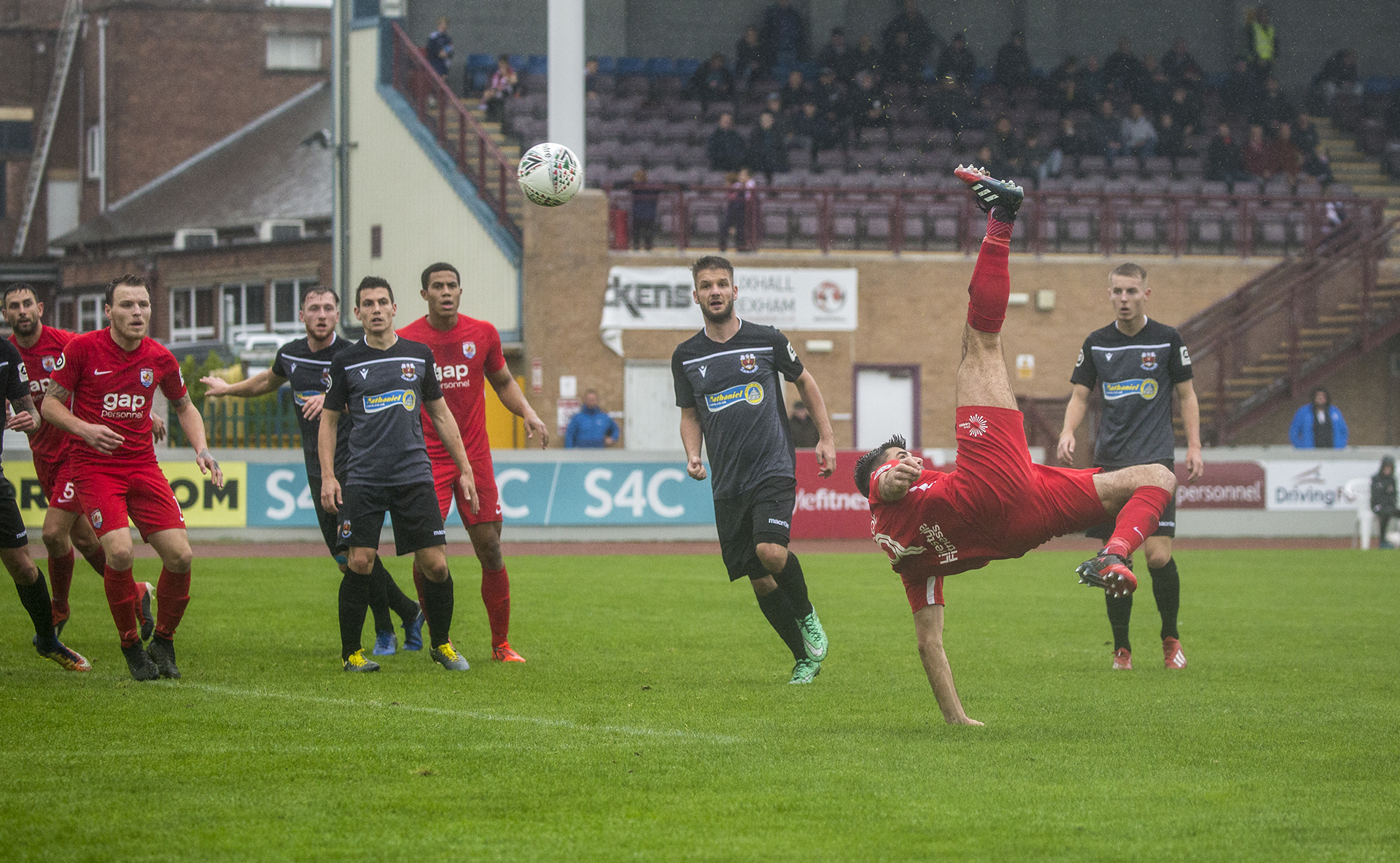 Michael Wilde attempts an acrobatic bicycle kick | © NCM Media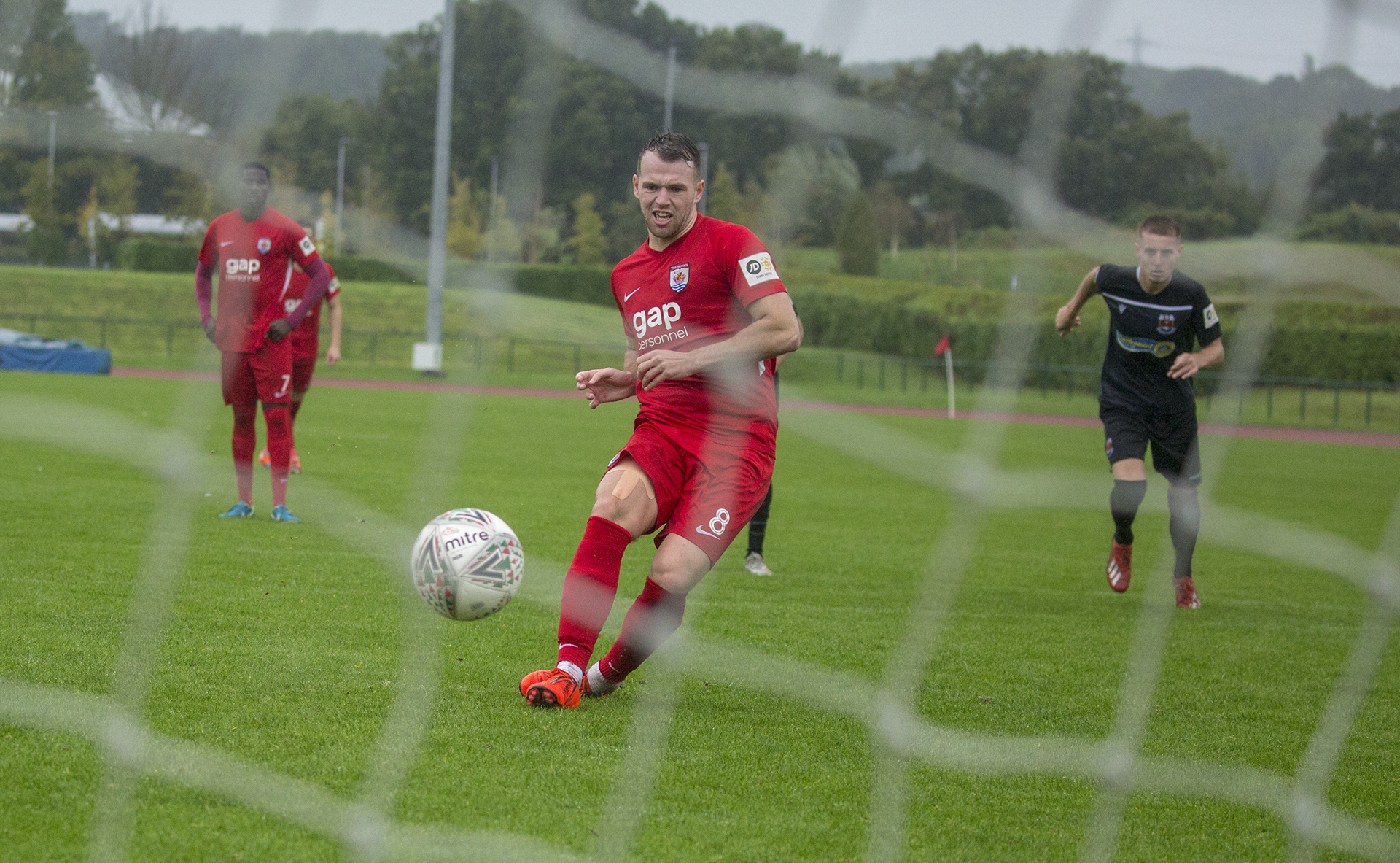 Callum Morris converts his spot kick to send The Nomads 2-0 up | © NCM Media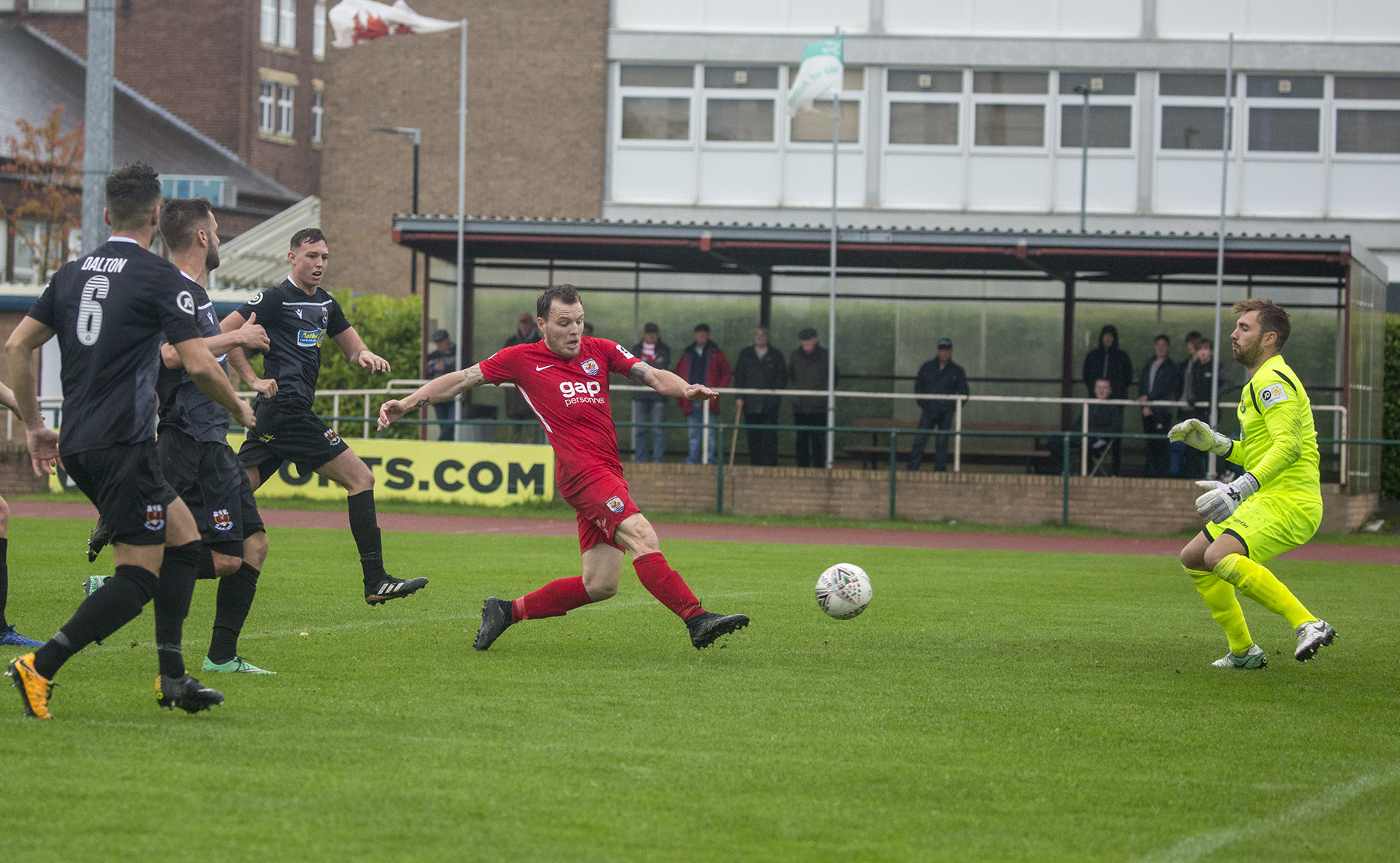 Jamie Insall scores his second of the game | © NCM Media