Connah's Quay Nomads succumbed to their first loss of the 2019/20 season with a 2-0 defeat at Cefn Druids on Friday evening.

Cody Ruberto made it 1-0 in the 44th minute, and a 90th minute strike from Josef Faux saw Nomads lose for the first time in 23 games.

• First half saw Nomads dominate possession
• A 44th minute strike from Ruberto gave Druids lead
• Nomads battled through second half to find equaliser
• Faux countered late on to confirm 2-0 loss
• Nomads lose for the first time this season

Nomads came into the game looking to further their impressive season so far in which they had yet to lose a game. They were returning to league action following a JD Welsh Cup third round victory over South Wales' Abertillery Bluebirds, in which Michael Wilde and Sameron Dool got on the scoresheet.

Whilst Wilde and captain George Horan were serving suspensions, Dool stayed in Andy Morrison's team alongside Jay Owen and Callum Morris with Jamie Insall leading the line.

A total of four academy scholars also earned call ups to the Nomads' bench, as Max Moore, Connor-Astreos, Josh Allen and Sam Williams were all included in the squad.

Cefn Druids were meanwhile coming off the back of a JD Welsh Cup win over Guilsfield, and started household names including Neil Ashton and Naim Arsan, with the pacy Ramirez Howarth also in the XI.

After the first chance of the game on two minutes saw Druids' Josef Faux blast a shot over from 20 yards, Nomads held a lot of the possession early on in the game.

A good cross into their area from Dool saw Bakare slice an effort close to goal, and a corner kick, taken by Bakare, went to Danny Holmes who ran to head it at the far post unchallenged but sent it just wide in the 4th.

Connah's Quay turned their bright start into regular possession in the Druids' half, with the likes of Jay Owen, Danny Holmes, and Priestley Farquharson, who was playing in the midfield, combining well to get upfield.

On 22 minutes, they went close straight from a corner kick from Poole, whose delivery was initially dropped by keeper Michael Jones before Bakare was blocked while trying to follow up with a strike.

Nomads' domination of the possession earned them a free kick 22 yards out of the Druids' goal on 27 minutes, with Callum Roberts sending low into the centre where Jones dealt with it.

After half an hour of play, Nomads' were looking composed across the pitch, and with Druids set up similarly well, it looked as if the wait for a goal would go on into half time.

But on the cusp of the half, a long ball went to the edge of Nomads area where Lewis Brass ran out to collect it. He was intercepted by Josef Faux, who sent a cross to Cody Ruberto who headed it into the open goal to give Druids a 1-0 lead against the run of play.

The second half started off with a fast pace as both sides rushed to get sight of goal. In the 47th, Callum Roberts ran close to the Druids byline before seeing his shot ricochet out, with Faux shooting over for the hosts two minutes later.

With the hour mark approaching, Andy Morrison made his first change, bringing on Conor Harwood in place of Jay Owen.

The game then went end to end, with Druids have a cross glance across the face of Nomads' goal in the 58th, and Harwood heading just wide from a Declan Poole cross on 60 minutes.

John Disney then replaced Jamie Insall and helped drive Nomads into the Druids final third, making good runs to win a series of set pieces on the left wing.

Callum Roberts was also proving effective, sending multiple crosses into the Druids box, but they were met with a stern presence from the home defence who were piled into their area to try and block Nomads out.

The 80th approached and Nomads were still looking for an equaliser, going close in the 82nd when a deft, close range Callum Roberts volley looped just over the crossbar.

As they continued to run at the Druids' end, the home side turned to counter attacks to try and secure their win, forcing an excellent sweeping save from Lewis Brass in the 86th, who stopped James Davies who broke free on the goal.

Nomads continued to press for a late leveller, but their hopes of getting a result were dashed in the 90th when Josef Faux ran through on goal and slotted in from around 15 yards to inflict Connah's Quay's first loss since a 2-0 Tunnock's Caramel Wafer Cup defeat at the hands of Partick Thistle.

Andy Morrison's side will be looking to bounce back from the result quickly as they turn their attentions to a festive fixture against Bala Town on Friday 20th December at Deeside for a 7:45pm.
---
Match report by Will Catterall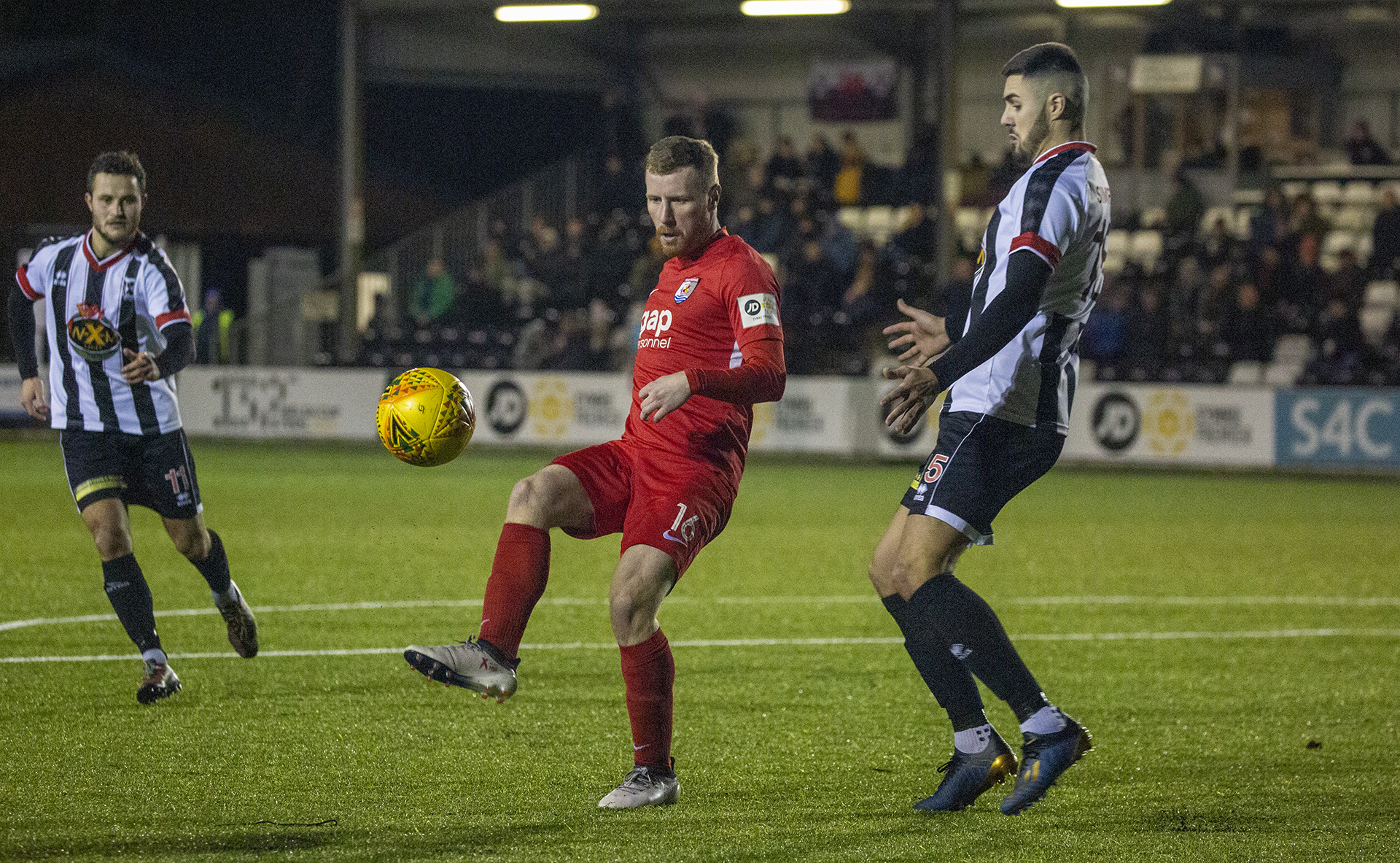 Jay Owen finds space inside the Cefn Druids' box | © NCM Media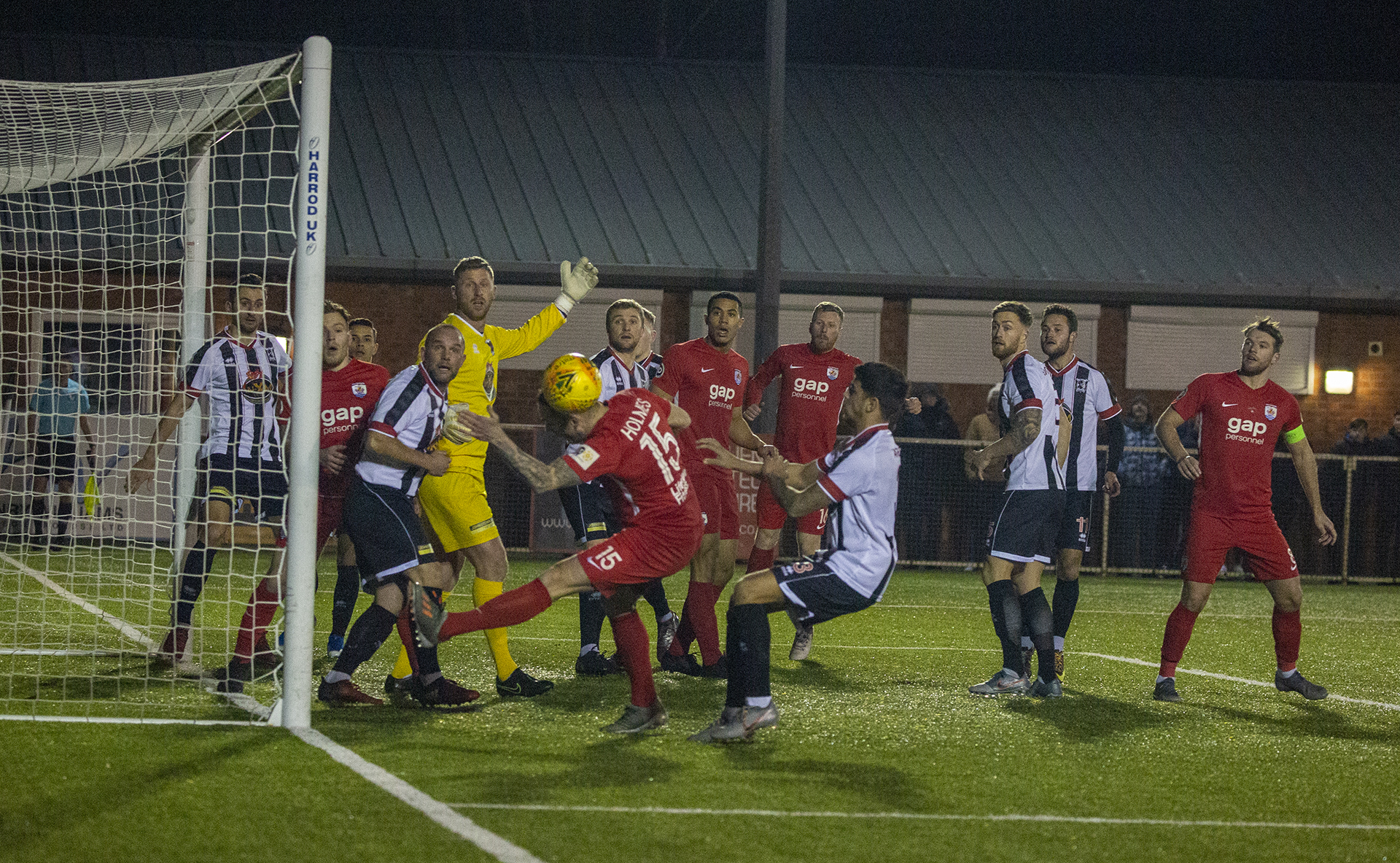 Danny Holmes goes close early on | © NCM Media
Callum Roberts sees his shot blocked | © NCM Media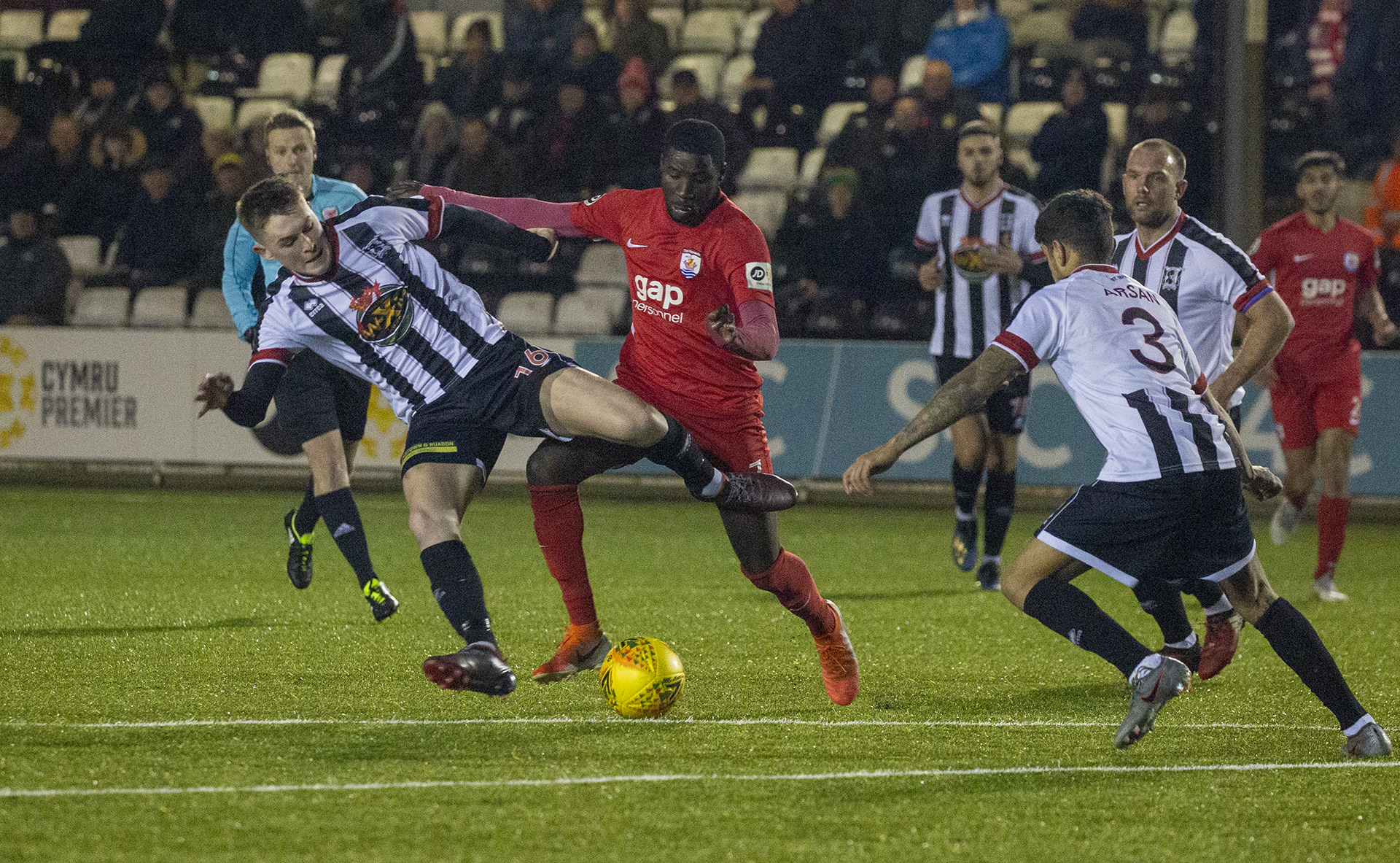 Michael Bakare looks for a way through the Druids' defence | © NCM Media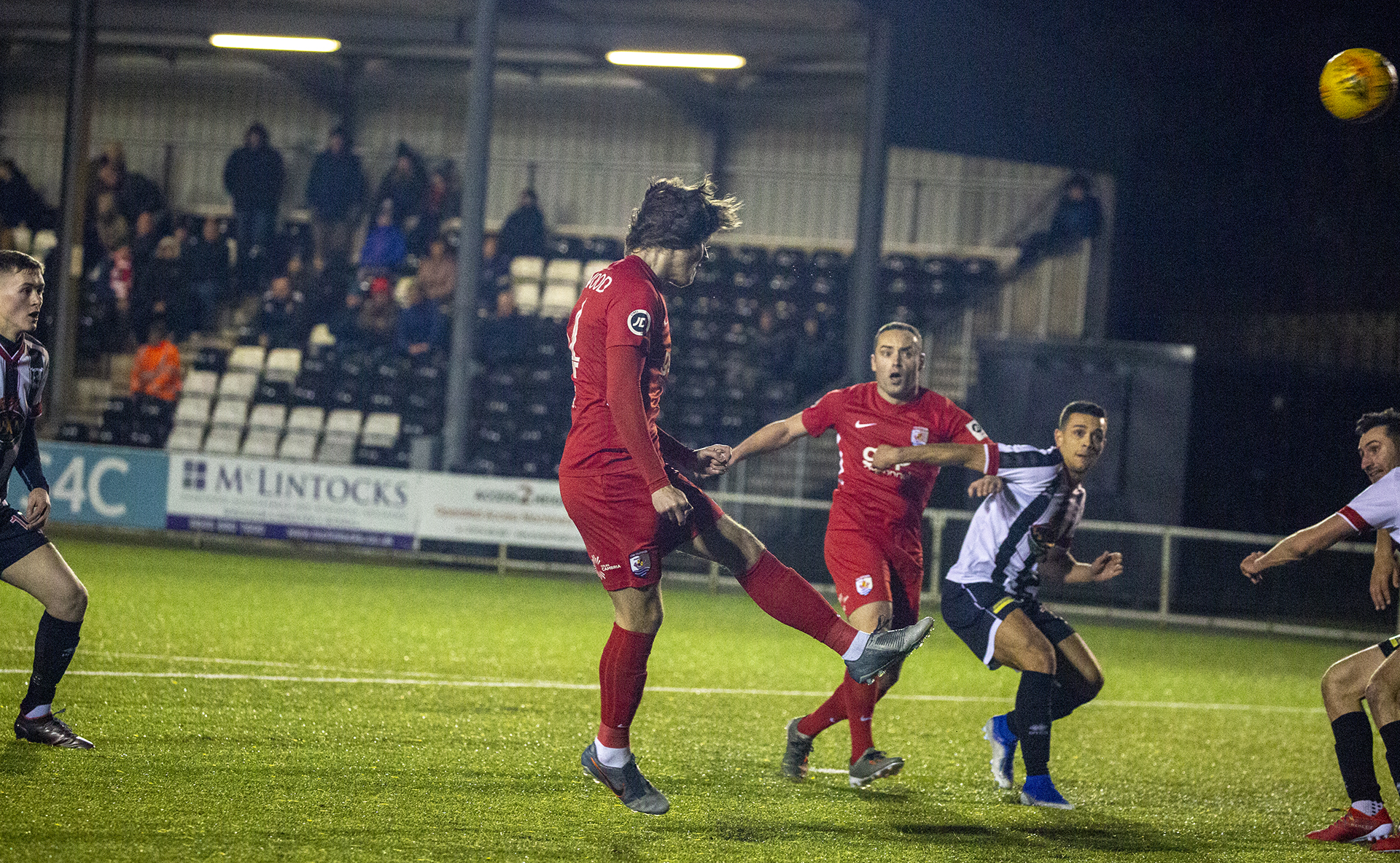 Conor Harwood heads agonisingly wide just minutes after coming on | © NCM Media