Connah's Quay Nomads played out a 2-2 draw with Bala Town FC on Friday evening in the JD Cymru Premier.

Michael Wilde and Jamie Insall scored for Nomads in the first half, but strikes from Chris Venables and Kieran Smith ensured the spoils were shared.

• Nomads came into game top of the league by four points
• 3rd minute Wilde header sent them ahead early on
• Insall retook lead but 78th minute Smith strike ensured a draw
• Results elsewhere see Nomads maintain four point lead

The game was another crucial one in the race for JD Cymru Premier title, with Nomads in first place with a four point lead over reigning champions The New Saints in second.

The Friday night clash at Maes Tegid was Nomads' chance to bounce back from a 2-1 JD Welsh Cup quarter final defeat to Cardiff Met at Deeside, which was their first loss at home since March 2019.

Andy Morrison made only two changes to his side from that game, bringing Danny Harrison and Michael Bakare in for John Disney and Callum Roberts. January signing Craig Curran kept his place upfront, as did Kris Owens in the left midfield.

His counterpart Colin Caton meanwhile started leading league top scorer Chris Venables along with Louis Robles and former Nomads left back Sean Smith.

The match got off to a dream start for the visiting Nomads, when just two minutes after kick off, they took the lead. From a Michael Bakare corner kick, Wilde went low into the pack around the six yard box and headed in to take the lead.


But it was short-lived, with Bala equalising just five minutes later from a well worked goal which saw Venables able to slot into the Nomads' net from close range from a square ball via the left wing.

A tight and tense affair followed, as both sides looked to tighten up but get themselves in front. In the 11th, Louis Robles got in a good position to strike for Bala, but Danny Holmes was able to dispossess him before he got the shot off.

Nomads hit back with attacks of their own, using Danny Holmes' long throw ins and Kris Owens' wicked crosses to test Bala in their area. Despite their efforts, keeper Josh Tibbetts was able to keep them out as the game approached half an hour played.

In the 32nd there was one of the chances of the half, as Chris Venables went clear at the Nomads' goal but headed just wide to see his side go close to making it 2-1 at Maes Tegid.

On 35 minutes, Connah's Quay got in the Bala end from a deflected Craig Curran effort from 20 yards going out for a corner. They kept possession after the set piece, and saw at least three close range attempts get blocked in a crowded Lakesiders area.

But in the 39th, they finally found a way through when Jamie Insall rose up in the Bala area to send a great header curling near the top left corner of Tibbets' goal.


Insall's goal gave Nomads a highly valuable lead at half time, but the game remained tight and end to end as the second half began.

Bala were eagerly looking to bring the game back on level terms, with Venables again threatening with a header that went wide in the 46th.

They continued to put pressure on the Nomads end, but they soaked up the pressure with Lewis Brass commanding his area with a number of catches and clearances as the game hit the hour mark.

At the other end, Michael Bakare did well to hold up the ball and force a corner, whilst George Horan was making decisive tackles to stop Bala's runs as the game continued its tight and tense feel.

After the 70th minute, Nomads won a free kick around 23 yards from the Bala area, which Bakare took and sent to Curran, who couldn't get a header on the ball before keeper Tibbets had swiped it away.

With 15 minutes to go, they made their first substitution, swapping Michael Bakare for Callum Roberts as the game entered its latter stages.

But in the 78th, it was brought level after Kieran Smith got in front of the ball close to the Nomads' goal after a long range free kick, and was able to slot it in from around six yards.

As the 80th minute arrived with the game level at 2-2, both teams went out to try and grab a winner, but largely cancelled each other out as a consequence.

Kris Owens cross glanced across the face of the Bala goal, but went out for a goal kick with no red shirt there able to convert it. Goalscorer Smith then had another effort in the 83rd, but it was held by Brass.

There was more drama in the 87th minute, when Bala forward Louis Robles was a shown a straight red by referee Bryn Markham-Jones for dissent.

Nomads sprung to take advantage of their one-man advantage in the little them they had left, bringing on Sameron Dool in place of Callum Morris, and targeting the Bala area with long throw-ins and crosses deep into the three additional minutes of injury time.

Full time saw Nomads take a hard fought point from Maes Tegid, and maintain their four point lead at the top of the table after a late equaliser from Barry Town at Park Hall.

They now move onto a home fixture against Newtown AFC on Friday 13th March for a 7:45pm kick off at the Deeside Stadium.
---
Match report by Will Catterall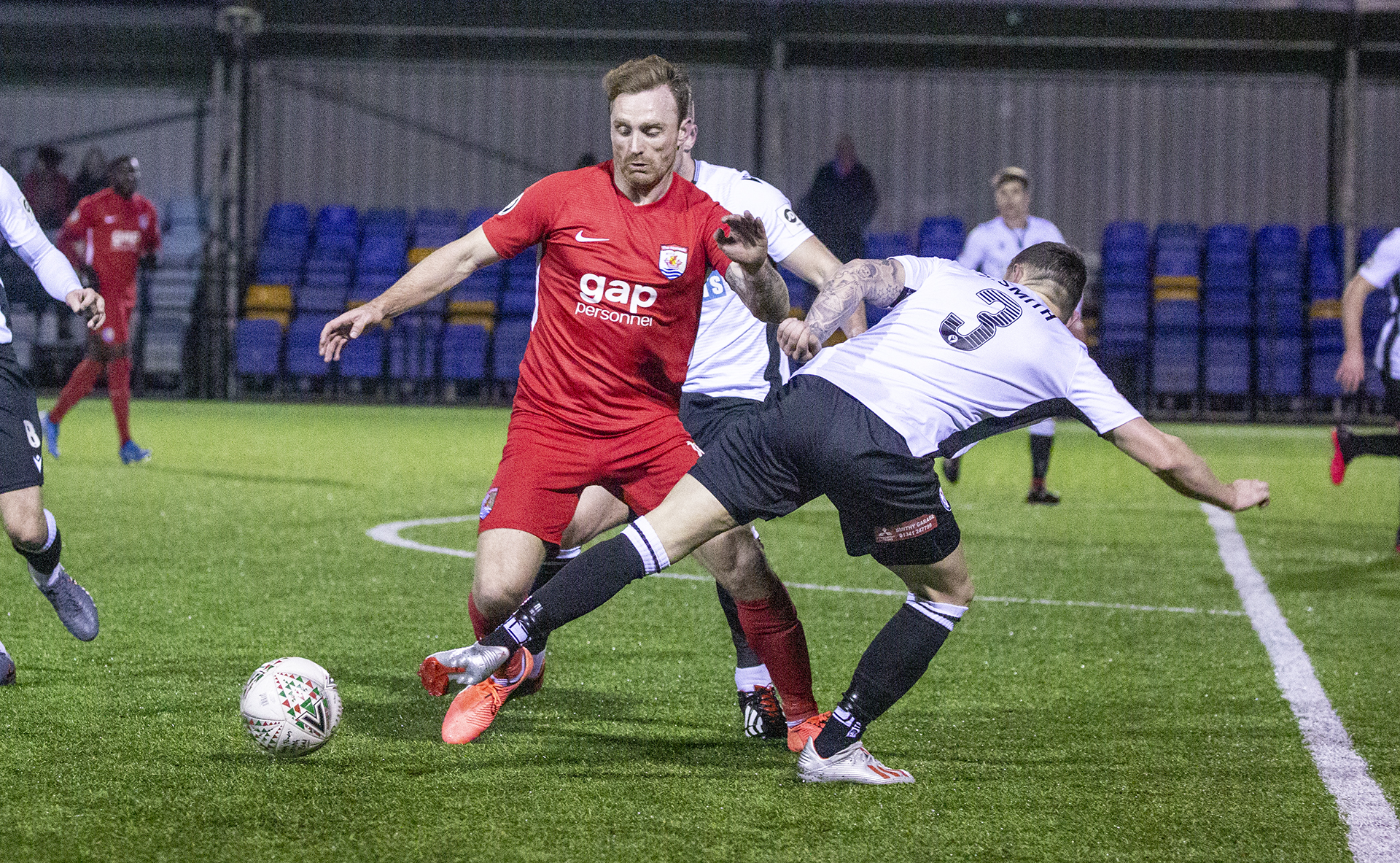 Craig Curran looks to get the best of ex-Nomad Sean Smith | © NCM Media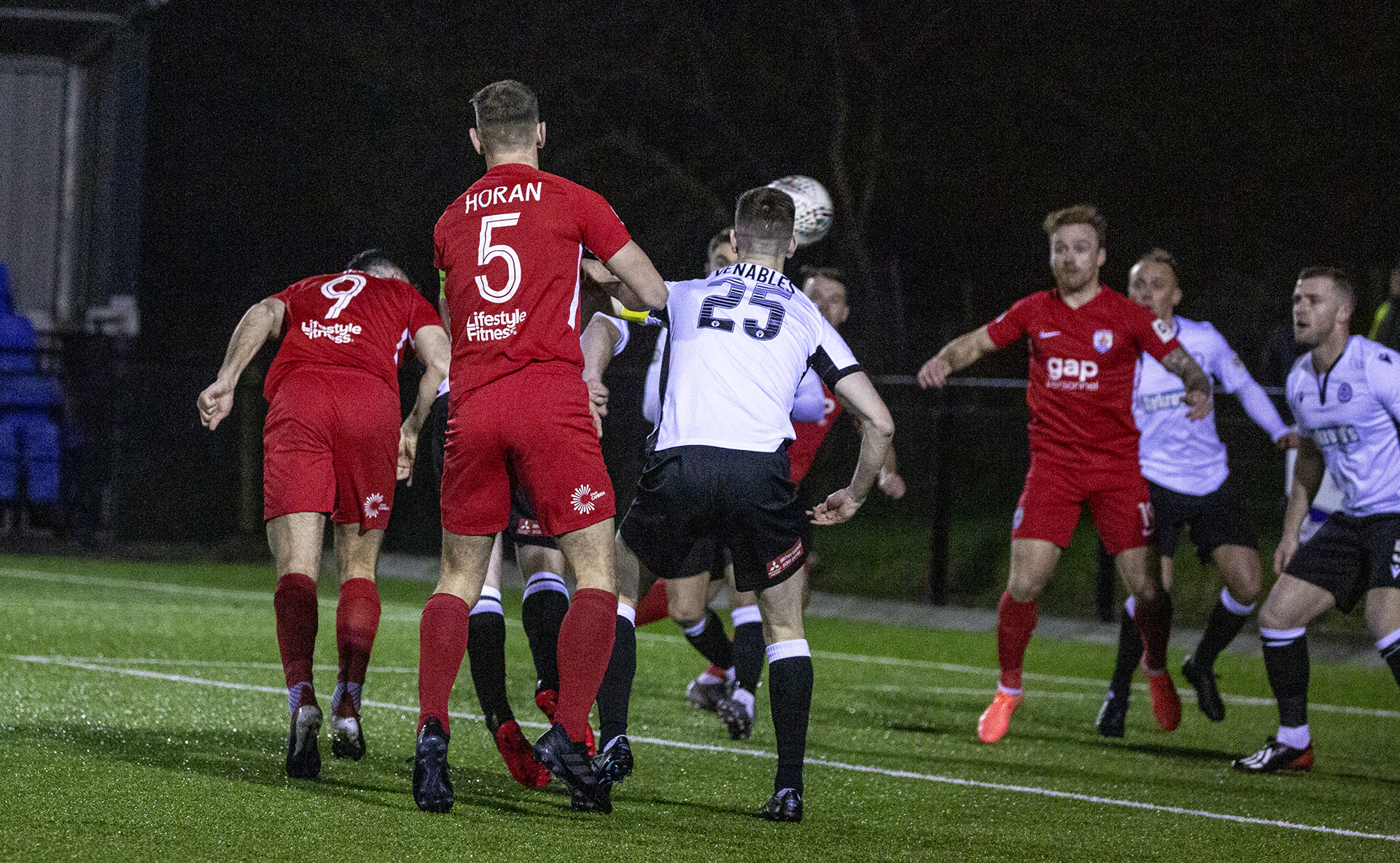 Mike Wilde heads The Nomads in front after just 3 minutes | © NCM Media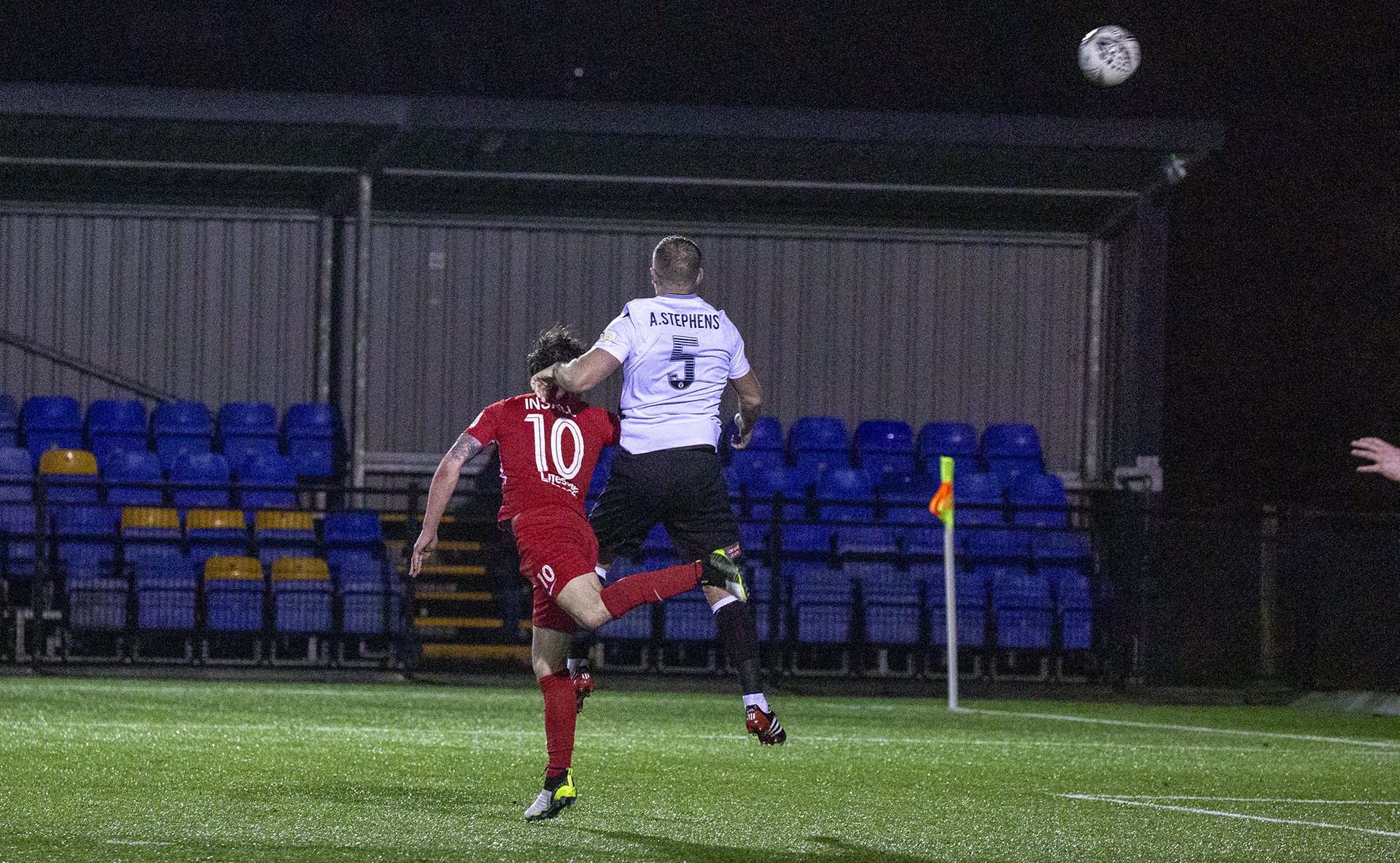 Jamie Insall heads home The Nomads' second goal | © NCM Media
Michael Bakare battles for possession | © NCM Media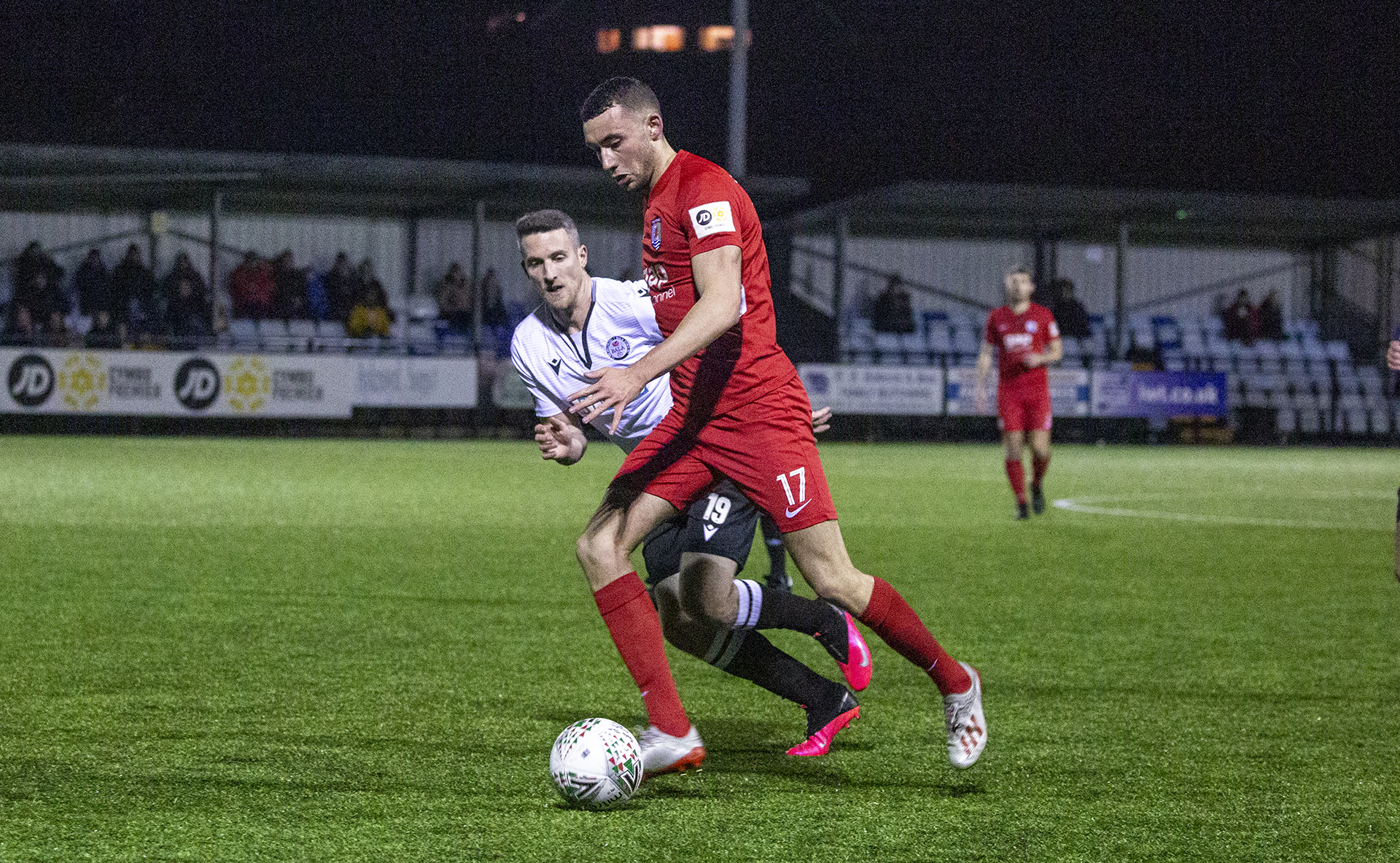 Kris Owens sends a cross into the Bala area | © NCM Media