During the time away from football due to the current Covid-19 pandemic, Nik Mesney spoke to Jamie Insall to reflect on Jamie's time at Deeside having signed just under a year ago.

NM: Your start was a bit delayed to say the least with your international clearance seemingly taking an age to come through - was it just a case of getting back to fitness and being ready to go when the clearance arrived for you?

JI: I think it was important for me to get a few games towards of the end of last season to get me ready for the new season and to integrate with the side ready for Europe, so yes was frustrating but all worked out in the end.

NM: What was it that made you decide to join The Nomads?

JI: European football was a big factor as I wanted to experience it, but also whilst I came down here to train the gaffer seemed really interested to get me on board and after a gentlemen's agreement by shaking hands before I left so it was straight forward. I also had a good relationship with Craig Harrison as he tried to get me at TNS whilst I was at Hibernian.

NM: Your debut came against Barry in a game which saw you make an assist as we secured our European place for the season - what do you remember of that game?

JI: I remember being shattered haha! I remember thinking "I'm overweight and can't move", but my first memory was getting changed after the game and looking in the mirror and thinking "this top is skin tight and I can't breathe", so even though I got an assist I remember being nowhere near where I needed to be.

NM: Obviously after that it was a bit of a gutting end to the season missing out on the Welsh Cup, a game in which you were denied two seemingly clear penalties and a great save denied you a brilliant bicycle kick goal.

JI: I think that game was where I truly believed that maybe TNS weren't as good as everyone had made out, or we were getting better. You say 2 penalties, I say 3, but no disrespect to [John] Danby, but he made a couple of errors and you can't do that when you're playing against top of the league.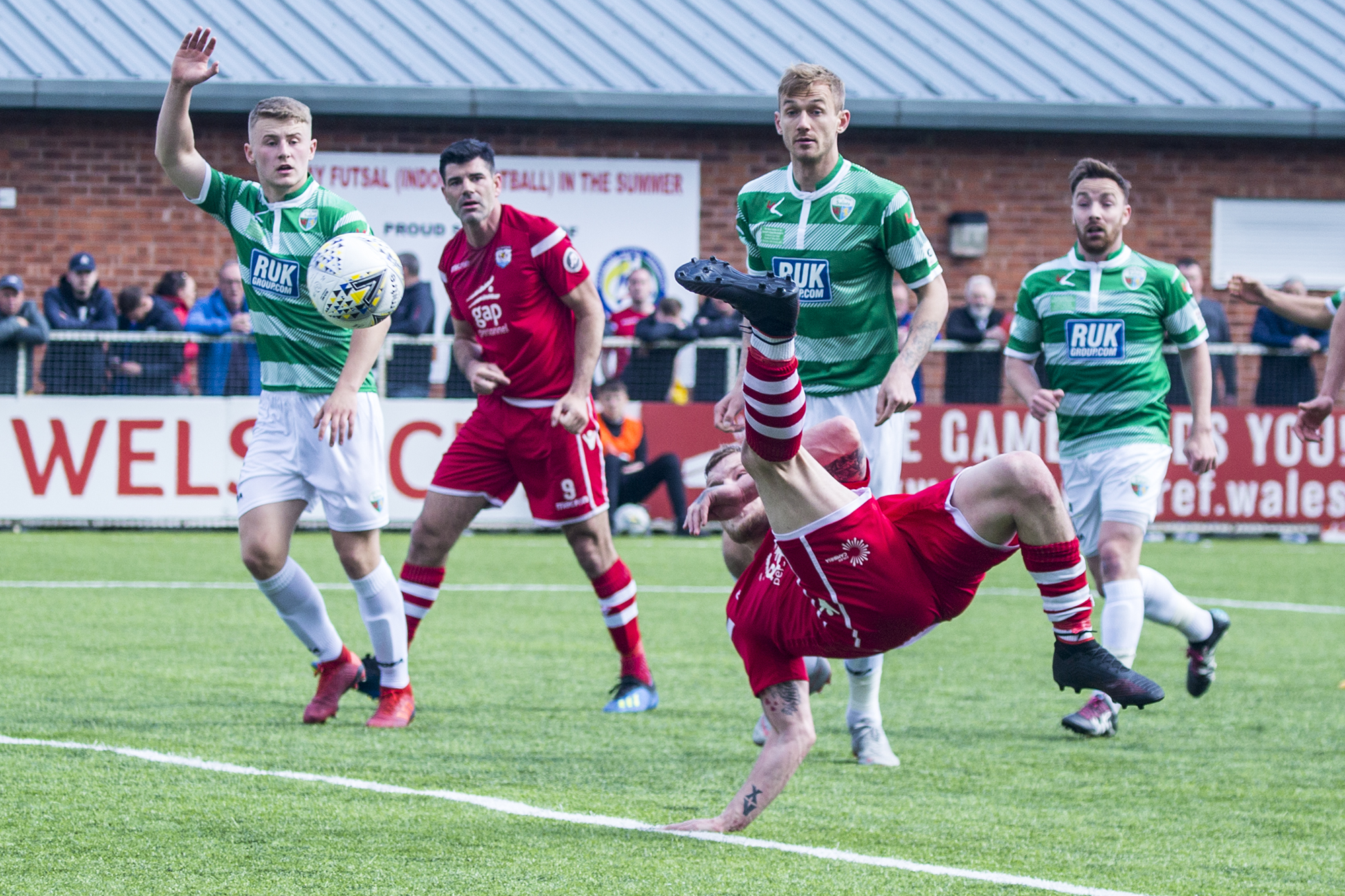 NM: Then it was on to the Europa League... one of the big draws for you personally to sign with The Nomads and what an unbelievable experience that was this year...

JI: Yeah it was a massive draw - I was gutted but happy at the same time. You want to play in Europe to go abroad and that wasn't the case but to go back to Scotland was amazing, even though the reception I got wasn't the best but I thrive off that.

NM: Did the victory over Kilmarnock mean that bit more to you what with having played so much of your career up in Scotland as well?

JI: I've got a great relationship with Scottish people and a great bond with Hibs fans because I've always taken the time to make sure I spoke to everyone and living in Edinburgh I integrated with them a lot, but going to play against Kilmarnock I was sure of the response I would get, but when I came on the boos and jeering was madness - I had a chuckle and got the penalty that got us through and it's safe to say I celebrated like mad!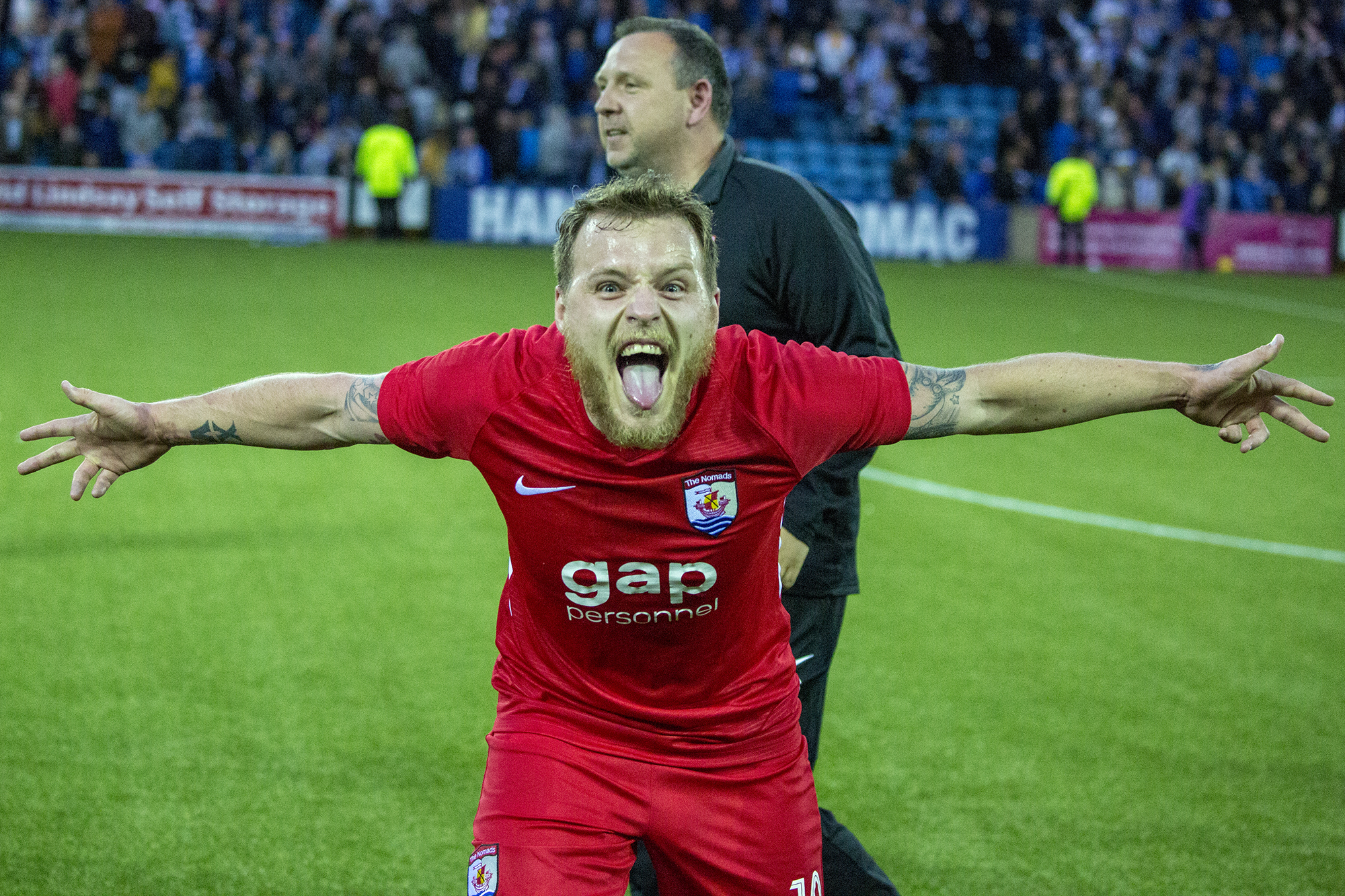 NM: Despite the defeat in Belgrade, that was an amazing experience as well...

JI: We did well at home and did well away but there is a class between both sides which was easy to see. For 65 minutes away at a hostile place we didn't disappoint and held our own but being 1-0 down from the first leg we had to expand in the second half and try and play which left gaps and we got punished but it was an amazing experience.

NM: In terms of goalscoring this season, you're on 17 goals as it stands today - you must be pleased with that having spent the time you did away from the pitch?

JI: Yeah, my aim was to get 15 league goals this year and anything else was a bonus - I'm on 14 in the league with 3 more in all competitions so yes I'm more then happy but the main thing for me is the team is winning. If we win and I score great, but if we drop points by drawing or losing and I donít score I beat myself up a little and think what could have I done better.

NM: One of your best goals of the season came in the Nathaniel MG Cup Final and it was great to get our first piece of silverware since 2018 as well

JI: It was a great day and it's things you want as footballers - to win trophies in front of a tv audience. I get a bit of stick in the changing rooms as I don't think I've scored many goals outside the 6 yard box this season, but that was a sweet strike. I came here to win trophies and at the minute we have delivered one and on course to challenge for the league.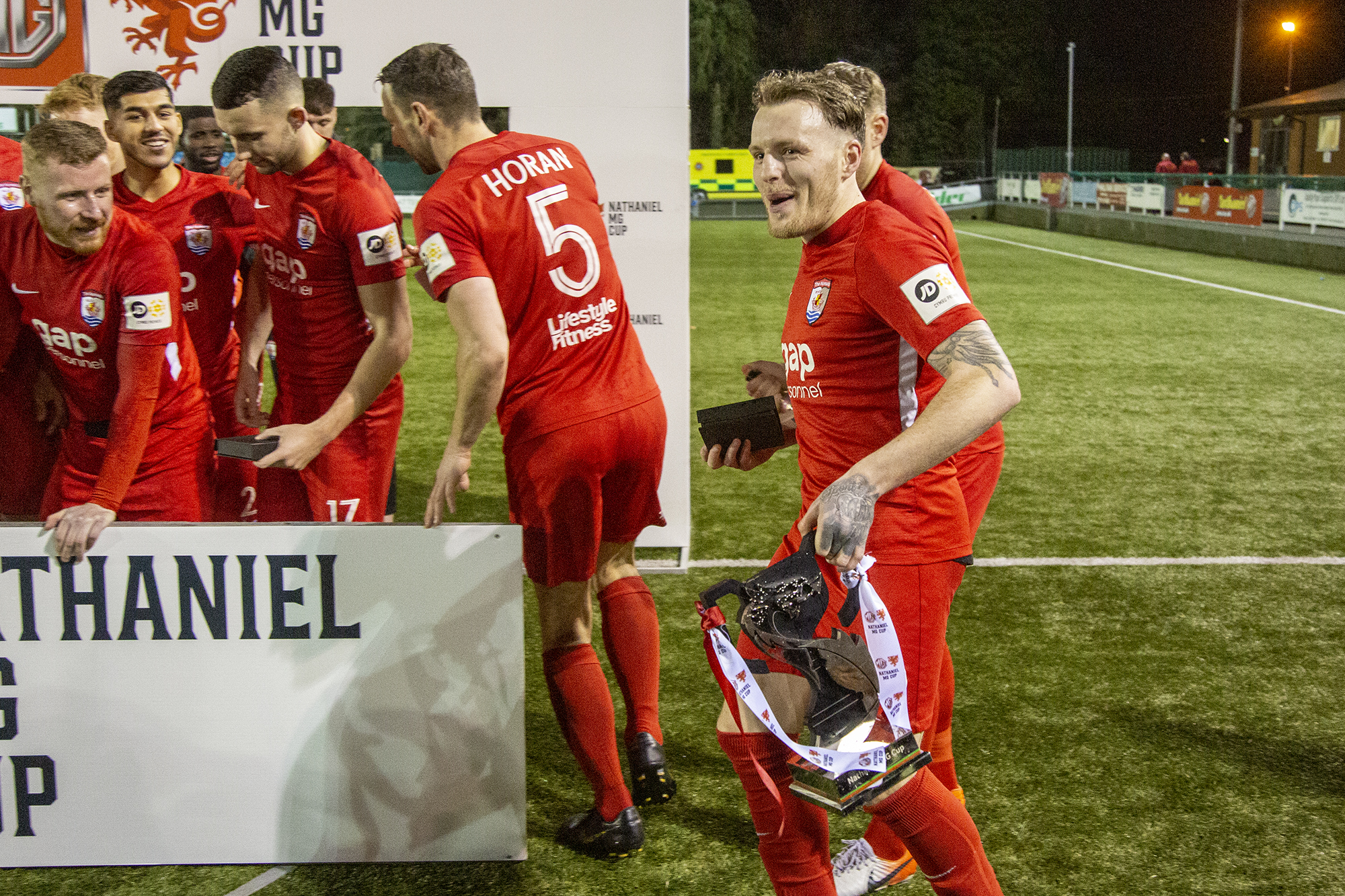 Quick fire questions
Who do you support? I support Manchester United - followed my old dear as she was a United fan
Favourite player growing up? Rooney has always been someone who I loved growing up but had 10/20 videos of George best which I used to watch on repeat as a kid
Favourite player now? I would probably say Pogba as he's a class above but will never get credit at United because how poor we have been as a team.
Which Nomad do you think will go on to be a manager? I would say Budge (Danny Holmes) - he's got his own coaching business and it's very successful and he loves a moan, so he would be perfect!
Best goal you've ever scored? In my school boy days I scored a free kick from the half way line and it just gradually rose in to the top corner and stuck in the triangle.
Best Nomads moment? There's so many being in Europe but it's got to be lifting silverware that's what we all want to do at any level we play at and not always lucky to do so.